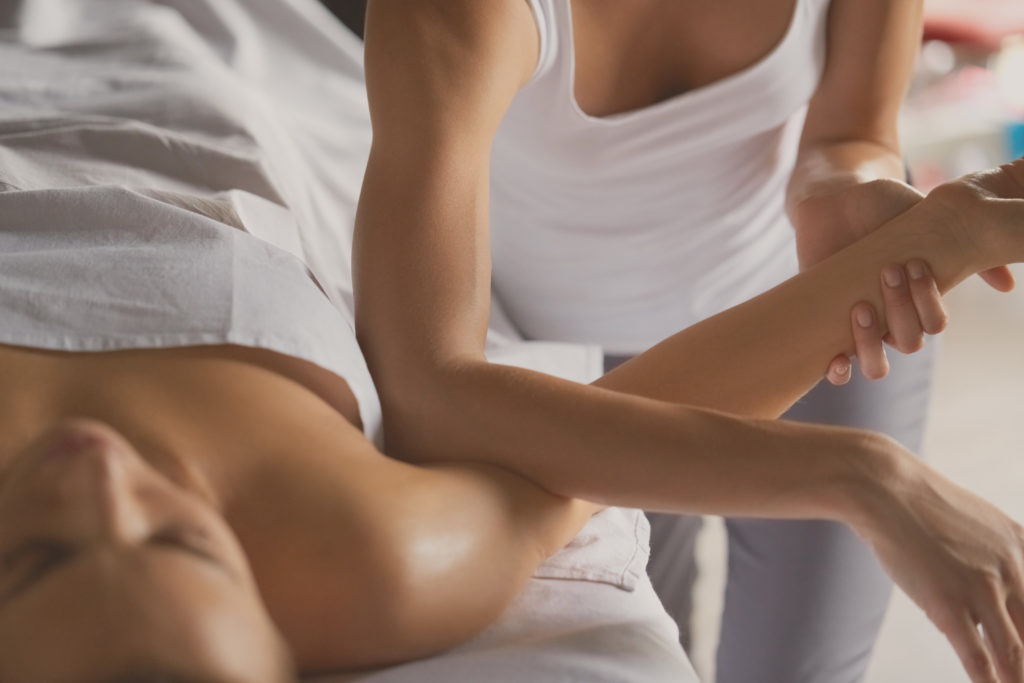 Unwind with the Exclusive "Inspire Me" Massage Experience.  Specifically intended to ease stress and refresh both body, and mind.  This full body experience begins with a Sensory Journey, and combines the healing benefits of aromatic relaxation massage, back exfoliation, and soothing Himalayan salt stones to leave you feeling both relaxed and rejuvenated.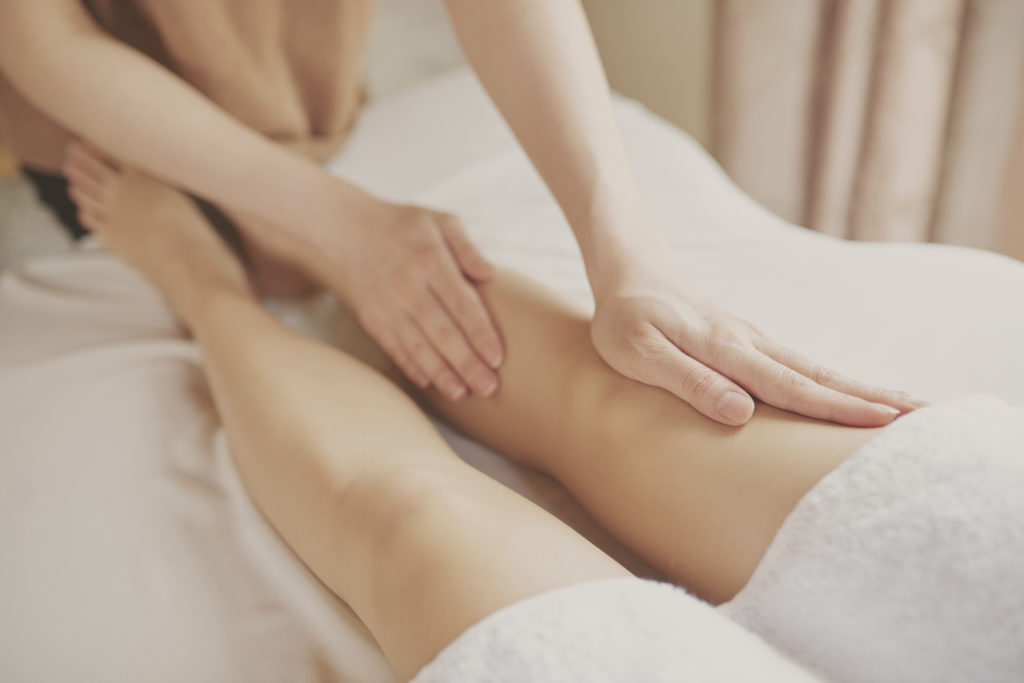 Have a hectic lifestyle?  Feeling exhausted, and run-down?  The Exclusive "Empower Me" Massage Experience is the reset you deserve.  This full body extended massage experience is tailored to your specific lifestyle and goals.  Incorporating targeted muscle work, and wood therapy practices to break down tough muscle knots, once the soothing hot towel is applied to the back to increase circulation, you will feel recharged, and ready to take on whatever life has to offer. 
This experience is the perfect blend of mental and physical relaxation. The Healer Massage is tailored to your individual massage needs, so whether you work at a desk all day and have neck tension, or have calf pain from your daily jog you will feel your best from head to toe.
This immersive full body relaxation experience incorporates your choice of Aromatherapy with gentle healing massage techniques to help ease stress and anxiety.
Say goodbye to Muscle fatigue with this combination of targeted deep muscle work and stretching to improve range of motion, and ease repetitive motion muscle tension. The Deep Tissue Surrender fits perfectly with your active lifestyle.
Always on the go? Kick your feet up and relax while targeted pressure is applied to points on the calves, ankles, and feet corresponding with the various systems of the body to promote overall health and relaxation.
Your experience begins with full body gentle exfoliation to increase circulation and refresh dull skin, followed by soothing massage techniques and reflexology practices for extra attention to sore aching feet. Once the hot towel is applied to your back for reflection time you will find it hard to choose your favorite detail!
We all need a mini vacation sometimes. The Island Retreat is the next best thing. This blissful experience begins with a full body relaxation massage using coconut oil to hydrate and exfoliate the skin. Afterwards, doze in the enveloping dry warmth of an infrared heat blanket to open your pores, ease aching muscles, and increase circulation for further hydration and relaxation, leaving you with a beautiful healthy glow.
When stress is coming at you from every angle so should your relaxation! The pinnacle of stress relief, this experience pairs two massage therapists, and two different massage techniques simultaneously. Relaxation massage techniques help you to unwind mentally and ease stress while restorative massage techniques are used to relieve muscle tension and discomfort. At the closing of this experience, you'll be ready to melt into the table.
Himalayan Salt Stone Massage
From the mountains of the Himalayas, these gently warmed pink salt stones help to ease your mind, and your body leaving you with a more grounded, and balanced sense of well-being. This experience blends healing techniques with full body exfoliation to enrich you with a glow from within.
This unique full body massage blends warmed bamboo pieces with refined massage techniques to allow for a deeper massage experience while still leaving you feeling relaxed and at ease.
As moms-to-be know, pregnancy can be less than comfortable at times. Prenatal Massage helps to alleviate muscle strain, as well as ease tension caused by your rapidly changing body. Also reducing stress and fatigue, this may be the reason more women are discovering the healing benefits of prenatal massage for both mom, and baby!
$130
Extended Prenatal
$160
Completely let go, and allow yourself to be pampered. A full body exfoliating sugar polish is followed by a soothing steam shower session to promote healthy lung function, and wash your worries down the drain. Next, lose yourself in an infrared heat blanket session to help ease aching muscles, and open your pores in preparation for a relaxation massage, and hydrating body butter treatment, all infused with the aromatherapy of your choice.
Reserve a Massage Experience
All Spa Virtue massages are designed to help you unwind, relax, and ease discomfort. Choose the massage experience that would best benefit you from our assorted variety, and let us do the rest!
Need Self-Care On a Budget?
Apply for Financing Today
Enhance your experience with coconut for glowing, rejuvenated skin! Hydrate and exfoliate your skin with this organic coconut oil!
Himalayan Hot Stone Enhancement
Perfect for guests with back, neck or shoulder tension, Himalayan hot stones will be used to loosen sore muscles, allowing you to experience further relaxation and relief in your most problematic areas. Himalayan hot stones give a light exfoliation to the skin and the salt leaves your body feeling great even days later.
Perfect for guests with dry skin and certain skin conditions, dry brushing works to improve overall health and appearance of the skin, as well as promote circulation. The technician will use strategic brush strokes to slough off dead skin. This will also encourage lymphatic drainage and leave your skin refreshed and revitalized. Guest will also get to take the dry brush home with them to continue with the benefits it provides.
Using brisk motions your massage therapist will apply Sea Salt Body Polish to your entire body, leaving your skin feeling smooth and refreshed! The high magnesium and potassium content in Sea Salt can assist in cleansing, detoxifying, and restoring our body, especially the skin and muscles. This invigorating experience stimulates the lymphatic system, eliminates toxins, and increases circulation.
Enjoy an even deeper state of relaxation with reflection time. After your massage is completed, hot towels will be applied to your back and you will be left for 10 minutes to reflect on any thoughts that are lingering or maybe even enjoy a quick power nap!
Infrared Blanket Enhancement
Enjoy 30 minutes of relaxation before your massage to help reduce inflammation, ease aches and pains association with arthritis, and loosen sore muscles. All of this allows you to get the best results possible from your massage.
Infrared Sauna Enhancement
Before enjoying your relaxing massage, enjoy 15 minutes in an Infrared Sauna. Infrared heat has the ability to penetrate muscle tissue allowing you to relax more completely during your massage.
Allergies can be unbearable, but just a few minutes in an aromatherapy infused Steam Shower will have you breathing a sigh of relief! Improve your skin's elasticity, open up your pores, and improve lung function all while relaxing in a private steam shower.
Indulge in this mini facial that can be enhanced to any massage. Exfoliate dead skin while also gently removing impurities for a soft radiant glow.