All over the world, the demand for aesthetic treatments is escalating. Skincare and body sculpting procedures are among the most sought out. Many current procedures require a consultation with a plastic surgeon and an invasive procedure requiring weeks of downtime and recovery. Though plastic surgery is an option for some, many are turning to beauty salons, medical spas, and even gyms for non-invasive body-reshaping procedures.

Cryoskin, introduced in 2013, is one of the most effective aesthetic procedures on the market. At the time, Cryoskin revolutionized body recomposition through the freezing of fat cells in problem areas. Today, Cryoskin is in demand worldwide due to the results it produces.
Need Self-Care On a Budget?
Apply for Financing Today
This revolutionary, non-invasive treatment is scientifically proven to work with your body's lymphatic system offering two unique processes to help contour and re-shape your body. 

1. CryoSlimming –During a CryoSlimming treatment, your skin is warmed, then rapidly cooled to break down fat, and boost inch loss.  Your results are immediate, and are directly impacted by how much water you drink, and any additional steps you are currently taking to reach your goals.  Most guests will see their best results after three to six treatments, each two weeks apart.   

2. CryoToning –Say goodbye to cellulite with CryoToning!  Cold temperatures dilate your blood vessels, increasing the supply of oxygen to targeted areas of concern.  This increases collagen production to break down cellulite, leaving you with smooth, dimple-free skin!

For best results, weekly visits are recommended, alternating CryoSlimming and CryoToning. Your certified technician will consult with you on which Cryoskin treatment is ideal for you before each treatment.
A clinical study was carried out to determine the effectiveness of Cryoskin over the course of 5 sessions. The study consisted of 16 participants at the Societé Francaise d'Accreditation Santé in Paris, France by Dr. Philippe Blanchemaison. 15 out of 16 of those studied experienced a significant reduction in their waistline measurement. Ultrasound scans showed that the average reduction in subcutaneous fat (fat under the skin) was 18.96% in the treated area. Results showed a 50% reduction in the appearance of cellulite without pinching, a 36.6% reduction in cellulite with pinching and a 26.7% reduction of belly fat. These results show how much the appearance of fat and cellulite were reduced according to clinical observation methodology. Although Cryoskin does contribute to reduced levels of fat beneath the skin, it should not be viewed as a "weight loss" device.
FOUND THE TREATMENT EFFECTIVE
WOULD LIKE SIMILAR TREATMENTS
FELT THE TREATMENT WAS WORTH THE TIME INVESTED
FOUND THE TREATMENT RELAXING SMOOTHES SKIN

DECREASE WRINKLES
The Cryoskin Facial uses cool temperatures to widen the blood vessels, increasing blood flow. This increase in oxygen supply boosts collagen production, reduces the appearance of wrinkles and pores and improves skin elasticity. A natural, non-invasive way to look younger and more radiant.
Benefits of Cryoskin:
Smoothes skin

Decrease wrinkles

Stimulates collagen production

Tights and firms skin

STIMULATES COLLAGEN
PRODUCTION

TIGHTENS & FIRMS
SKIN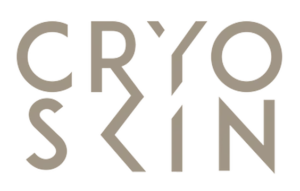 Spa Virtue is proud to offer Cryoskin Revolution, allowing us to combine and carry out a variety of procedures for the most desirable results. Through Cryoskin Revolution, you can achieve any number of weight loss and aesthetic related goals:
Skin rejuvenation

Facials

Fat reduction

Cellulite reduction

Skin tightening

Lymphatic drainage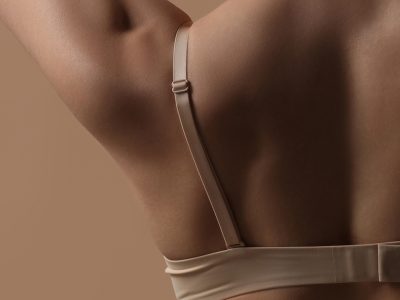 Cryoskin sessions are performed weekly. It's necessary to come in for a consultation so your technician can look at your areas of concern in person and customize a package that would be best for you. Call Spa Virtue to make your reservation (732) 323-3000.